Vanessa Zamora
with Chrisol
La Santa
Ages 18 and Up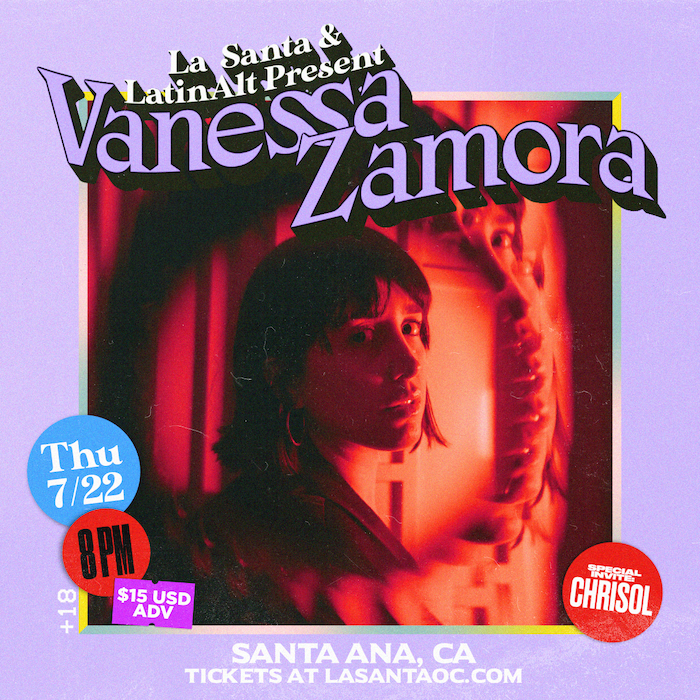 Artists
Vanessa Zamora
Mexican singer, songwriter, producer and multi-instrumentalist, originally from the iconic city of Tijuana, México.
Her music is a journey through the less explored sides of pop, guided by the eclectic and the psychedelic.
Her velvety voice supports melodies that confront the truth of her emotions, and the rawness of her psycholyric builds a soundscape that envelops you in an emotional awakening.
Her personality stands out and her mind lights up as she performs each song, making it clear that she is one of the strongest and most promising artists of her generation.
Chrisol
Chrisol is an artist based in Los Angeles, CA. Blending Latin roots with new wave Disco-Soul, her debut EP "LOVELY" was released September 18th, 2020. Mastered on reel-to-reel tape, this record is an homage to the tones of her influences, from Ella Fitzgerald to the Fania All Stars, coupled with themes of love lost to self found. A film lover, each of her songs plays as a soundtrack that showcases where Chrisol comes from and where she's headed.