Red Hot Cholo Peppers
with
November 26 @
8:00 pm
( Doors:

8:00 pm

)
La Santa
Ages 18 and Up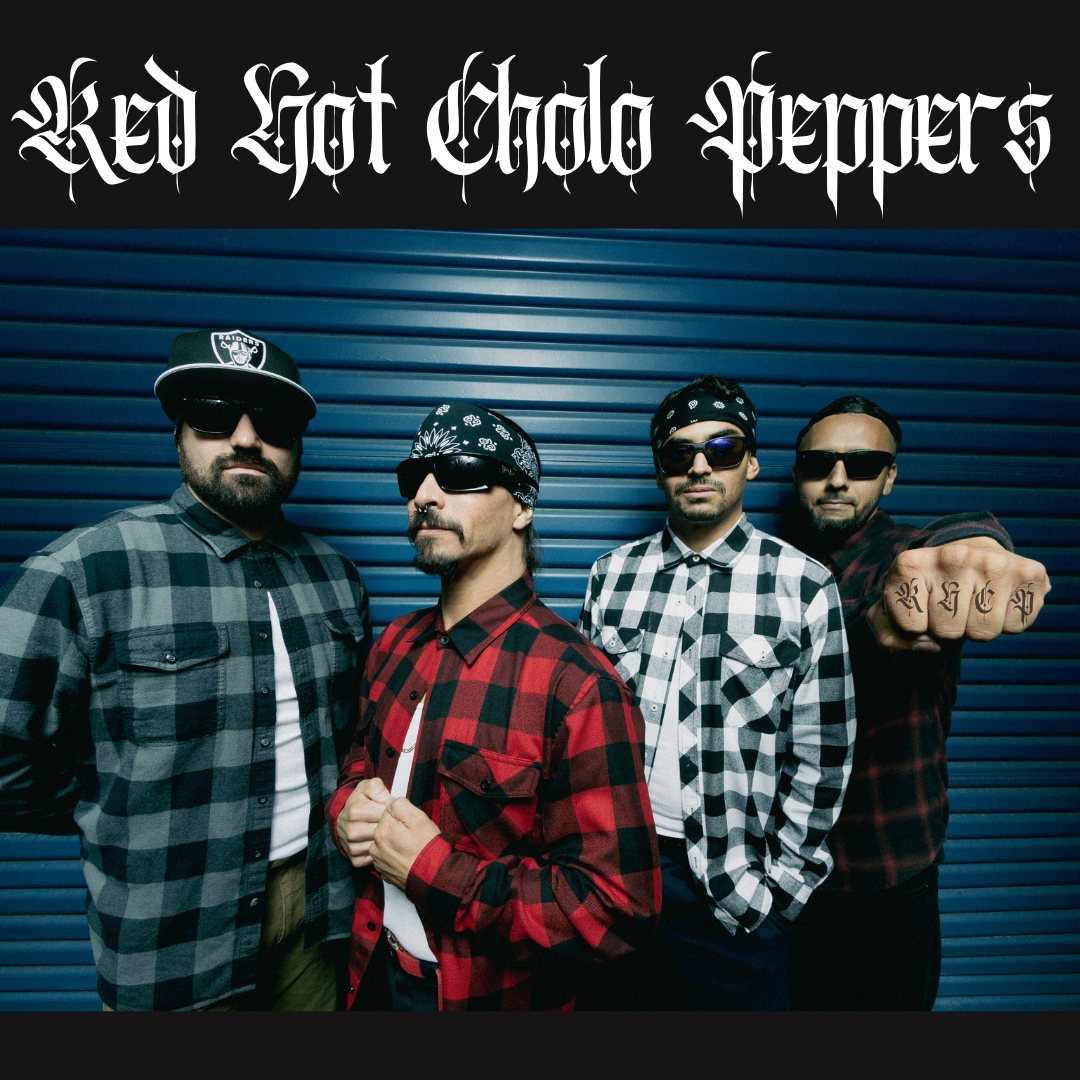 Artists
Red Hot Cholo Peppers
For over 30years, theRedHot Chili Peppers have captivatedaudiences with their high energy showsand
special blendof funky rock n' roll. Beingfans of fun, funk,andeverythingrock n roll, theRedHot Cholo
Peppers re-create the fan experience withauniquely Southern Californiatwist. Theyare mostdefinitely

not youraverage tribute band.

"It's this instant vibe youget when youhear thename, people know it'saparty."

-DavidStrickland(Vocals, Guitar)

Cladin bandanas, flannels,andcrashingparties with the same Cholo-styleattitude youhaven't seen since
before your Tiogot lockedup, theRedHot Cholo Peppers bringyouall the hits of your favorite band with

extrachili on top.

Withdecades of experienceas professional musicians, this4-piece bandfullyunderstands their role in
providingfunandengagingentertainment wherever theyplay. Theyareprofessionals, who happen to love
what theydoandtakepride indoingit well. Every show theyplay is carefully tailoredto reach maximum
audience engagementandtheirdiversityasabandallows them to throw in some surprisingnon-RHCP
covers thatalwaysget peopledancing, singingalong,andshouting"Órale" together.
Sharinglive music brings magic to the crowdthat no otheractivity can. FonzoRios (Bass, BackingVocals)
says, "I love how it can bringso manydifferent people together forasharedemotional experience."
Every time they take the stage, theRedHot Cholo Peppers want to bringyourightalongandshare the fun

that they have. Youbecomeapart of the show as weall remember
the songs that sculptedusandour love of music.