Broken Baby
with Calliope Musicals, Hoity Toity
La Santa
Ages 18 and Up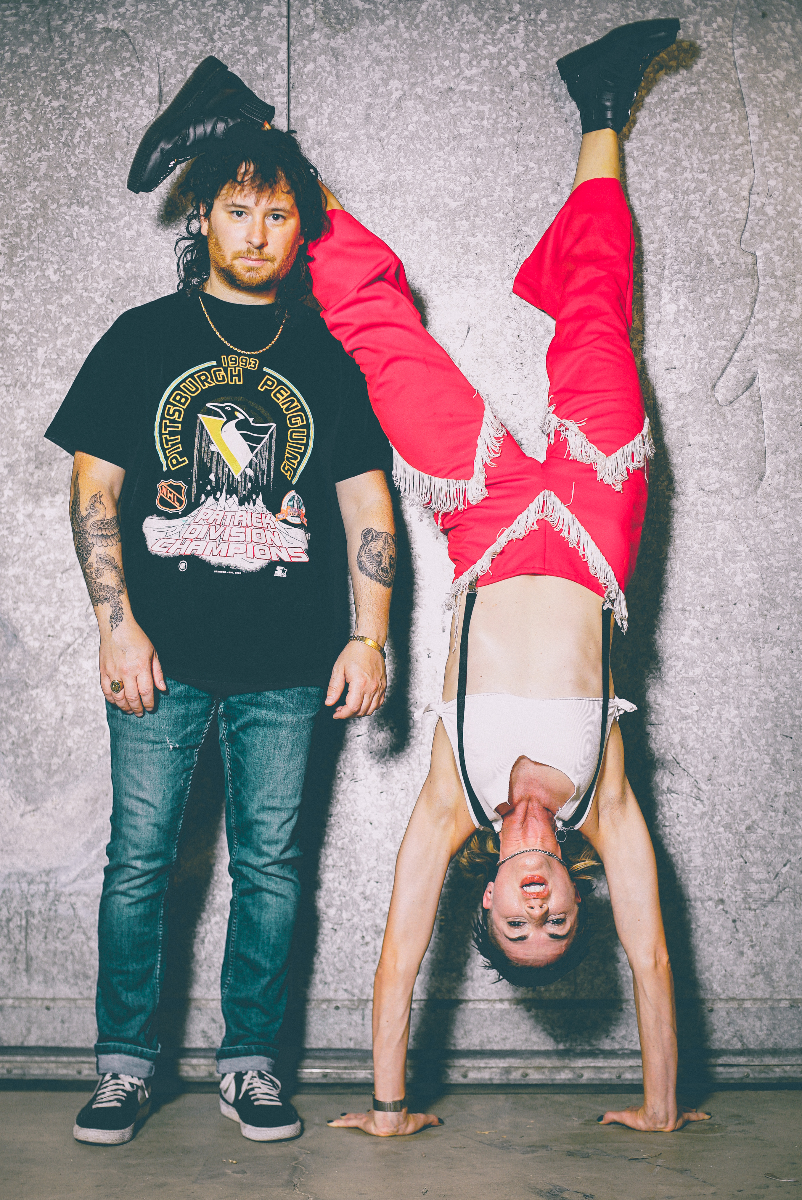 Artists
Broken Baby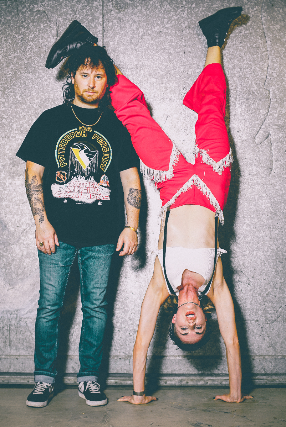 L.A.-based quartet Broken Baby deliver a snarling and urgent blast of pop-infused post-punk. Formed by The Damnwells' Alex Dezen and former actor and vocalist Amber Bollinger, the duo started making music after Bollinger had been on tour with Dezen in 2017. Throwing all inhibition out the window, the pair started to play their own brand of melodic, yet raw post-punk, delivering their self-titled debut EP that very same year. Naturally, live shows followed in and around L.A., with the duo making a name for themselves with their incendiary performances. In 2021, LA Weekly named Broken Baby "one of the greatest live bands in LA right now."
The follow-up to 2018's self-titled debut LP, 2021's Late Stage Optimism features punchy guitars, snaking bass lines, and Bollinger's diamond-studded snarl, owing as much to The Breeders as SoCal punk. Recorded primarily in the couples' home in El Sereno, CA, producer and mixer Dezen, who is a veteran of home recordings, breaks from the bedroom aesthetic of other DIY bands and delivers a sound that feels like it came out of a posh studio set ablaze.
Calliope Musicals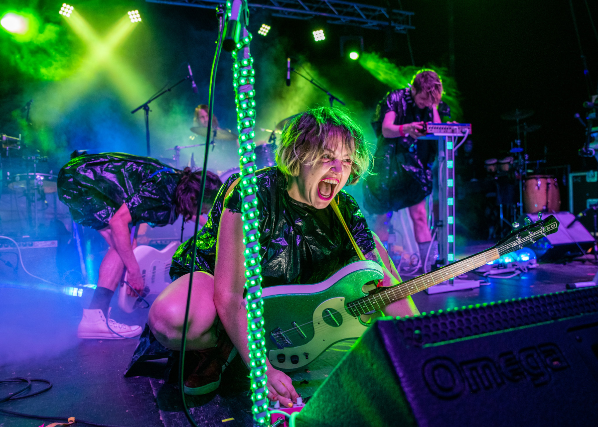 Calliope Musicals exist in multiple mind-bending dimensions. The larger-than-life psychedelic pop collective, led by Carrie Fussell, wows concert-goers with a blast of interactive secondhand glam and woos music listeners alike with invigorating avant-garde anthems. Standouts amongst their Austin, TX peers, Calliope Musicals were hailed by NPR as a "perrenisal SXSW favorite." As Fussell sums up the group: "We came from space. We're all going to die."
Hoity Toity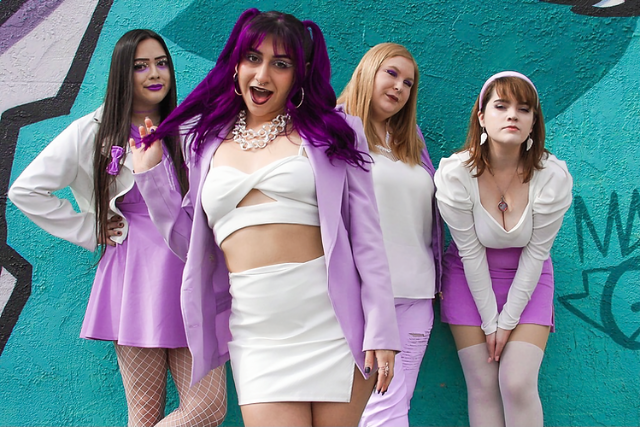 Front-woman Shelby Muniz, guitarist Aria Hurtado, bassist Tana Snyder, and drummer Kelsey Caselden were strangers before becoming bandmates, but from their four walks of life emerged a varied and multifaceted mosaic of sound, and like the shapeshifter depicted on the cover art of their 2019 EP "Not Your Kind", Hoity-Toity is more than meets the eye. Combining vicious rock riffs with catchy pop melodies and an irresistible groove, Hoity-Toity's diverse influences merge to form a fresh, dynamic style that defies categorization.
With their glam-inspired aesthetic, eclectic sound, and energetic live show, Hoity-Toity is a rare act that can get the pop lovers dancing, the punks moshing, the indieheads crowdsurfing, the metalheads headbanging, and the funk fans boogieing down all in the same hour. Beginning from powerpop and pop-punk roots, the band expanded into funk and latin influences on "Not Your Kind". Now with a new record in the works, the four are flirting with everything from new wave to blues rock, from indie disco to 2000s emo. The girls have shared the stage with the likes of 70's LA punk pioneer Alice Bag (The Bags), riot grrrl legend Alison Wolfe (Bratmobile, Partyline, Sex Stains), and glam rock icons Great White, and performed at the House of Blues and the 2016 Vans Warped Tour.