Ramona
with 3LH, Ingredient 10, Indie🎄Posada
La Santa
Ages 21 and Up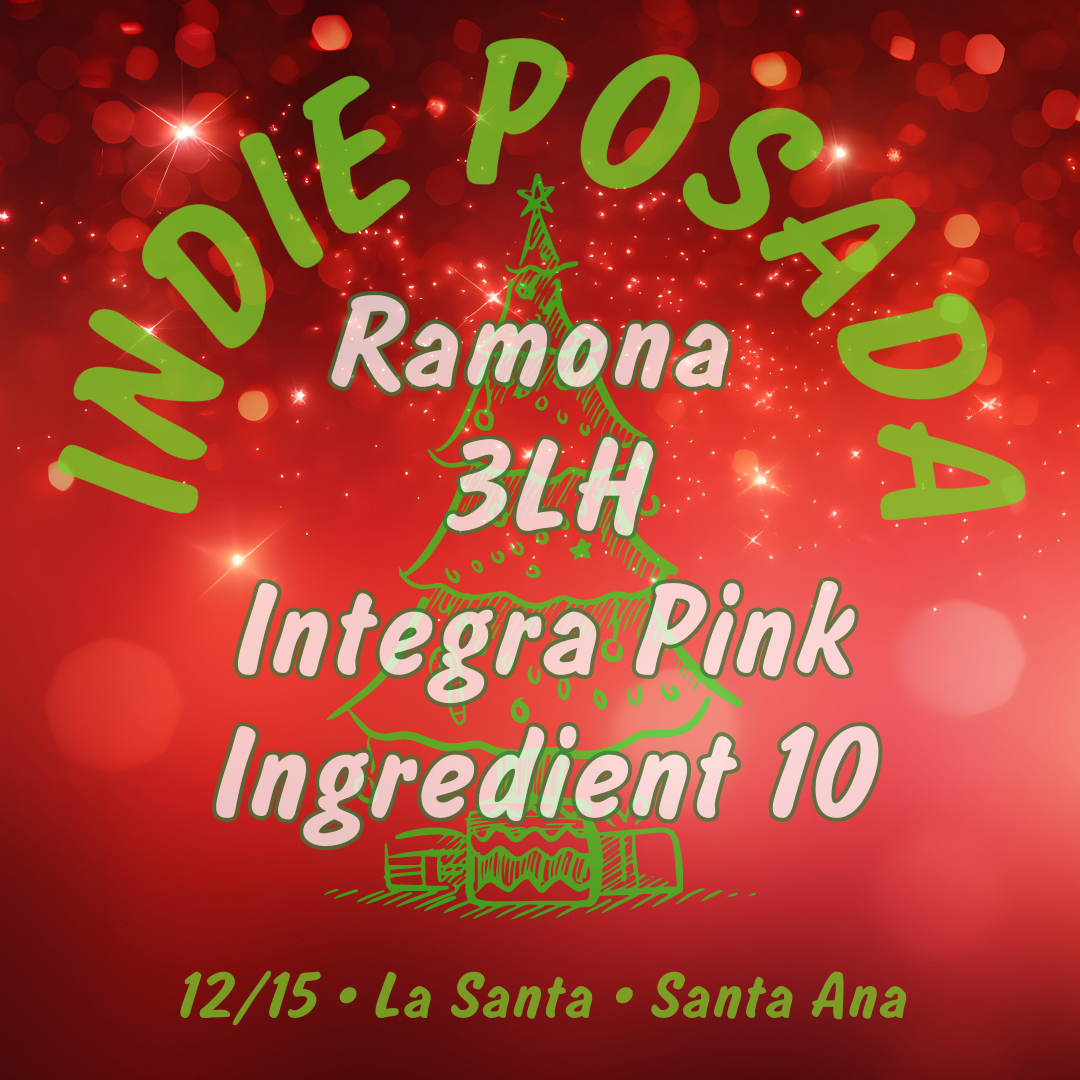 Artists
Ramona
Since 2012, Ramona has created their own voice, becoming the leading band in the indie music
movement in Tijuana. Only a few bands bring up the emblematic and unique elements of mexican
culture with different genres such as 60's and 70's rock and latin american ballad, creating their own
style which they call romantic psychedelic rock.
The album Redes Sociales, was produced by Latin Grammy winners and Grammy nominees Demian
and Alejandro Jimenez. Known for their work with Carla Morrison, Ricky Martin and Marian Ruzzi,
among others. As a result, Ramona has built a bigger and more solid audience in Mexico and the
United States, and in recent years, Peru, Argentina and Chile.
In Mexico, Ramona has shared stage with big musicians, such as Natalia Lafourcade, Hello Seahorse,
Enjambre, Kinky, Unknown Mortal Orchestra and Blonde Redhead, among others. Internationally, the
band has performed in Argentina and in Toronto's music week in Canada.
As a result of the high demand from the hispanic audience, Ramona is preparing to begin their US
circulation, while promoting their new releases. Each single's a part of a love story visually inspired by
the chicano culture in the border.
3LH
Taking inspiration from 60's surf, fuzz, punk, and reverb-filled guitar tones, 3LH brings a sense of newness to a classic sound. Comprised of Rafa Heredia (Guitar/ Vocals), Johnny Villanueva (Keys/Guitar) Kevin Carranza (Drums) Favian Vega (Bass), 3LH deliver the tones of the likes of guitar virtuosos like Link Wray, The Kinks, mixed with the garage/punk sensibilities of modern acts like The Growlers, The Frights, and Tijuana Panthers.

Immersed in the Latino punk/garage DIY scene of Orange County, 3LH has made a name for themselves having played to packed crowds at The Observatory, Constellation Room, The Garden Amphitheatre, The Smell and shared the stage with diverse acts including Tijuana Panthers, Tropa Magica, Mystic Braves, and more.

Look for their debut full length LP out Summer 2021 on My Grito.
Ingredient 10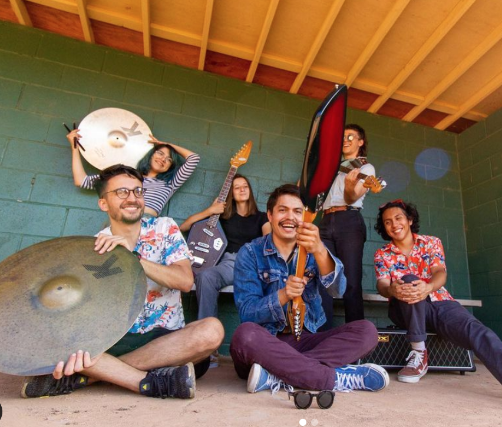 Indie🎄Posada