For The Fans 8
Obed Padilla
with Cameo Adele, Sage One The Wise, and many more artists!
December 9 @
5:30 pm
( Doors:

5:00 pm

)
La Santa
Ages 21 and Up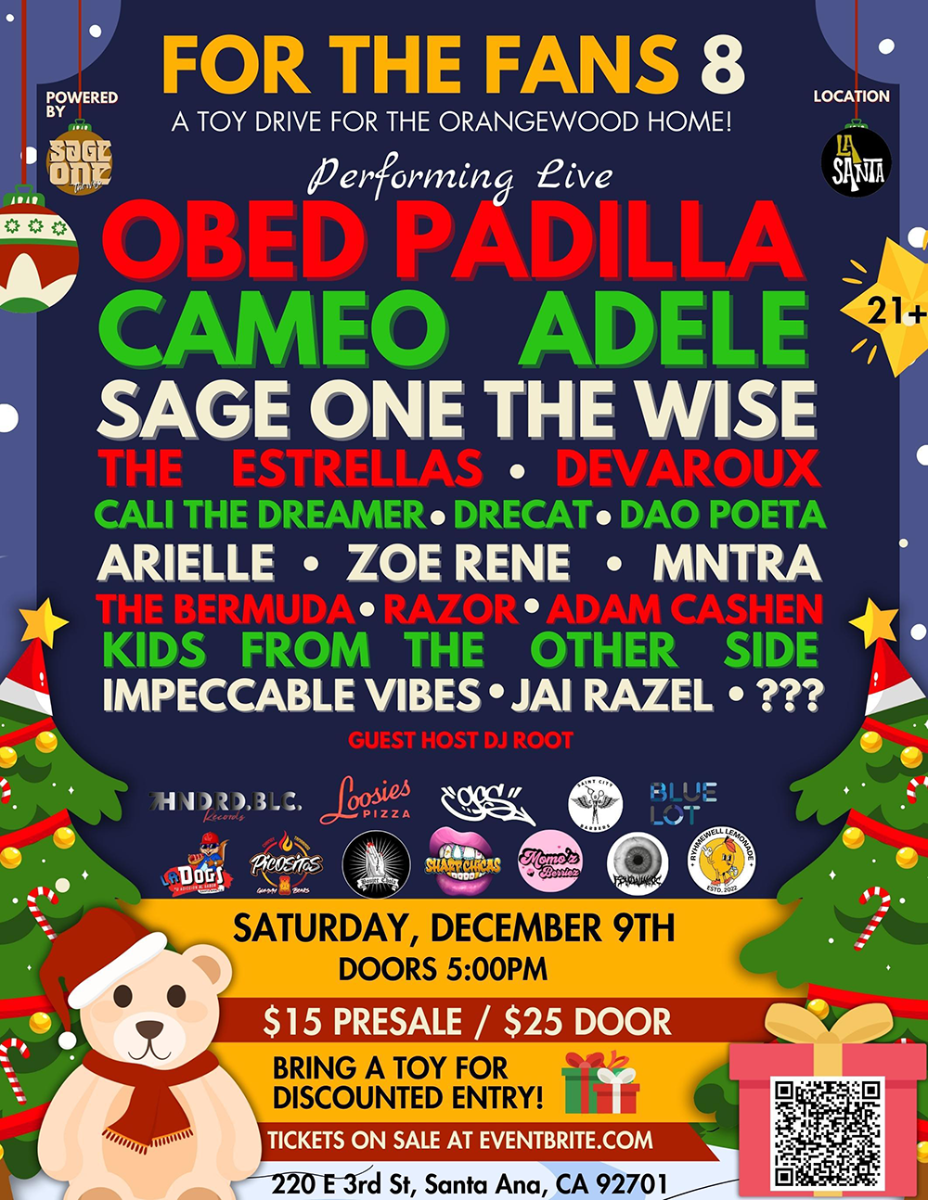 Artists
Cameo Adele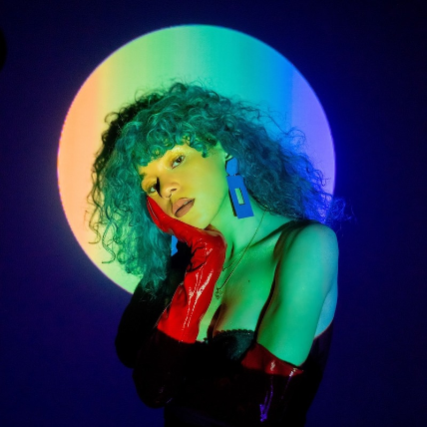 Known for her smooth, sultry, soulful vocals and piercing lyrical honesty, Cameo Adele evokes the alternative soul sound of groundbreaking, genre-blurring artists such as Erykah Badu, Amy Winehouse, Lauryn Hill and Sade.
The California native, pulls from her deep familial musical roots and couples her jazzy avant-garde vocals with a raw earthy aesthetic. After years of working with many aspiring and established producers and artists, Cameo is making a name for herself on the indie scene and is often referred to as a hidden gem.
Cameo released her first EP, "The Queen's Letters" in 2014, which served as a bold introduction to her artistic wit and crowd pleasing grooves. "The Queen's Letter's" was followed up by her debut full-length album, "To You From Venus" in 2016, which was a collective of soul sounds and conscious lyrics, carefully woven together to convey the spiritual influence that fuels Cameo Adele's message of unity, emotional clarity and spiritual balance. 2017 brought the release of her feel-good acoustic mixtape, "fROOT," that provided an intimate look into her artistry and her jazzy vocal depths and eccentricities.
Cameo Adele's psychedelic soul, unconventional flair, ear-catching melodies and charismatic stage presence, gives her a distinct edge on the competition and is sure to solidify her place among the stars.
Sage One The Wise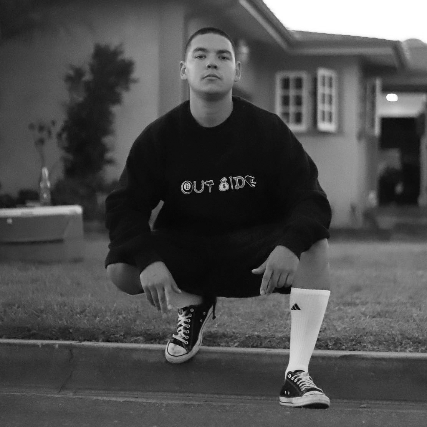 Born and raised in Orange County, California, Sage One The Wise often finds solace in the Hip Hop culture
and many more artists!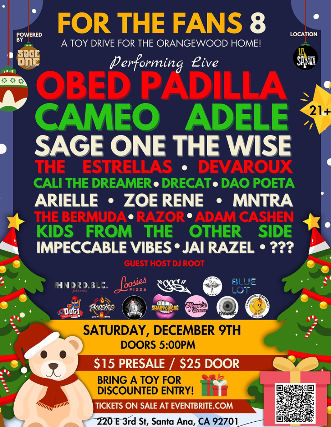 GOOD MUSIC FOR A GOOD CAUSE.
16+ Artists. ALL GENRES. 1 stage.
Performing LIVE: @obedpadilla_ 👀
@cameoadele_
@sageonethewise
@devaroux00
@jujuthebruja
@dao_poeta
@ariellacostasings
@slumshvt
@calithedreamer
@drecatmusic
@mntra_
@thebermudaa
@thisisrazor
@adamcashen
@kidsfromtheotherside_
@impeccablevibesband
@jairahzel